This is issue 15 of our weekly Flight Simulation news recap. We're starting with a little delay, but now we're still for you here.
---
flightsim.news Weekly, 18th August 2018
With our format flightsim.news weekly we always bring you up to date. Here you get all news from the flight simulation, on time every Friday. Should we nevertheless have forgotten something, just comment under this article or send us an e-mail via the contact form.
Are you ready for the ultimate news overview? – Then it starts NOW!
The Topics
+++ Improvements on the Flight Sim Labs A320-X and the A319-X +++ X-Crafts announces ERJ-Family for X-Plane 11 +++ More previews from Jo Erlend Sund's Aerosoft Cologne Bonn Airport  +++ Now Majestic also distances itself from the FlightSim Store +++ Cessna C340 II from Carenado released for X-Plane 11 +++ Lisbon previews by MK-Studios +++ Coolsky will bring paid updates for their older aircraft to bring it to Prepar3D v4 +++ MisterX6's Airport Environment HD 2.0 released +++ Orbx Netherlands TrueEarth released for Aerofly FS 2 +++ MP Design Studio released a SA-315 Lama for Prepar3D +++
Prepar3D & FSX
More Lisbon.
The MK-Studios show further previews of their scenery on Facebook. This time you can also see the terminal.
New dose Cologne/Bonn.
Who needs again a little "material" in the form of new preview pictures, gets here a decent dose.
Annemasse by LH Simulations.
All details about the French airport here.
MP Design Studio releases SA-315 Lama.
More about the "workhorse with rotors" here with us.
Coolsky is going to be Prepar3D v4
Both the DC-9 and the Super 80 will soon be compatible with the 64-bit Flight Simulator.
JustFlight integrates Flight1 G500/G600
Which aircraft is not yet known, but a first preview is already available on Facebook.
Prepar3D v4 update for LatinVFRs Bermuda.
Existing customers get the add-on scenery at an upgrade price of almost six euros at simMarket.
New picture from Tel Aviv.
David Rosenfeld shows a screenshot of his current project on Facebook.
Orbx extends the freeware airports.
The previous freeware packages now become a global add-on. It also includes some new sceneries.
Idaho Falls from Turbulent Design now available at OrbxDirect.
After Turbulent Design has rejoined Orbx, the scenery is now sold via OrbxDirect.
European night lighting as freeware.
Simmershome is working on Slim Lights. This offers an alternative to other oxyfuel lighting and focuses on performance. First previews can be found here.
Numerous improvements for the A320-X and A319-X.
FlightSimLabs has released new updates for both products.
Another Caribbean island. With Saint Thomas TropicalSim has released a resort you probably have never heard of.
Updated information about Aerosoft's Airbus A320/A321.
We have gathered all the news here.
Majestic Software also distances itself from the Flight Sim Store.
The product is to be taken out of sale, but Majestic continues to offer all customers a download option. This is clear from a statement.
Captain Sim also brings the 757 expansion to FSX and Prepar3D v3.
And the recently released new engine expansion for the 757 III has been available exclusively for Prepar3D v4.
---
---
X-Plane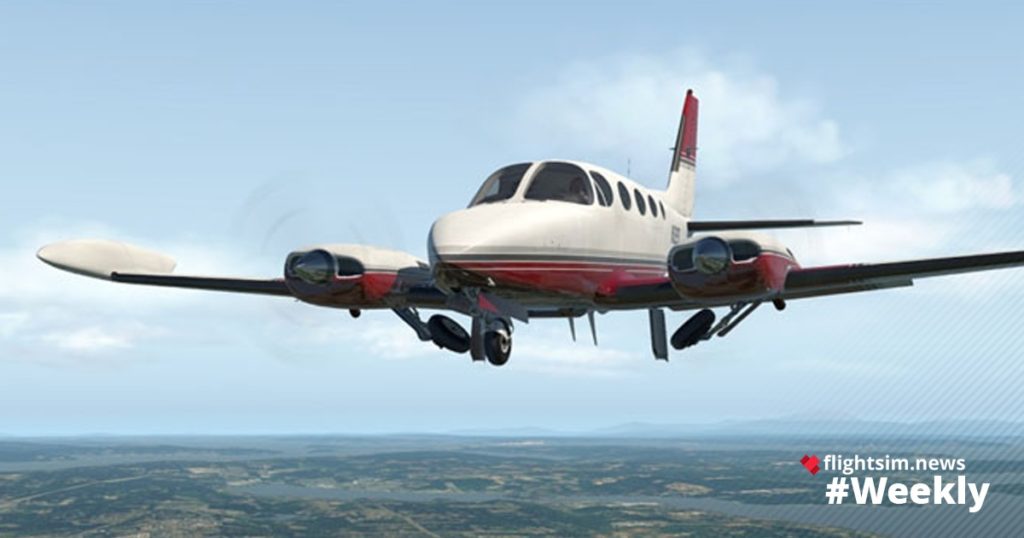 Detailed video of the vFlyteAir C42C.
On YouTube you can watch an approx. eight minute long video.
MisterX6 brings Airport Environment HD 2.0.
Read more about the must-have freeware here.
Next stop: Cardiff.
At least at UK2000, as you can read in our article.
TransSimDesign brings add-on scenery for Omsk.
For 7 Euro you can go to Russia.
ERJ family of X-Crafts in progress.
All information about the announcement here in our post.
The Cessna C340 II from Carenado is here.
The new add-on is available for USD $32.95 at the Carenado Store.
Dreamfoil Creations announces MD500.
What you need to know about this, we have summarized here.
---
---
Other Flight Simulators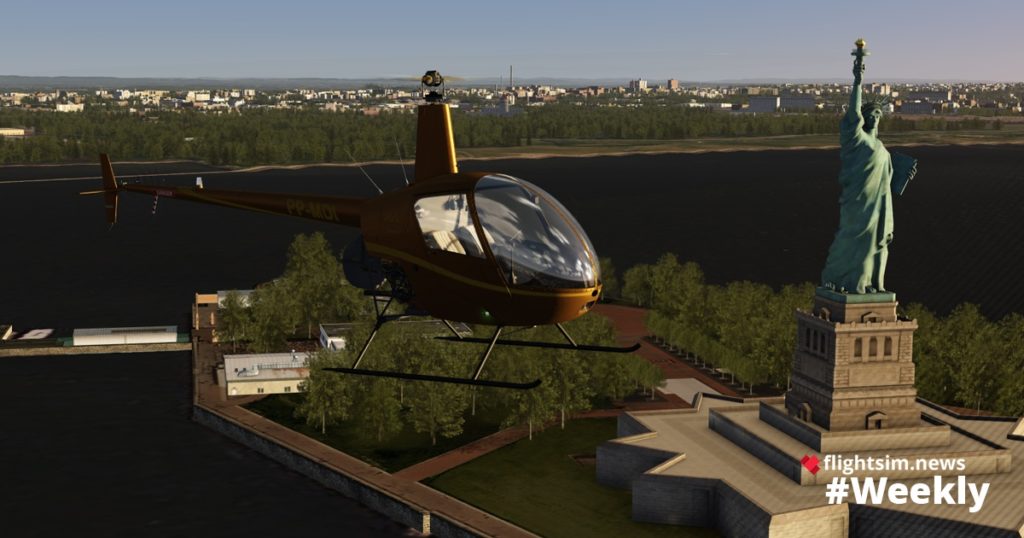 Aerofly FS 2
Preview of the Robinson R22!
On HeliSimmer.com can be found a detailed report about the first helicopter for Aerofly FS 2 which will be released soon.
Netherlands TrueEarth is here.
All information about the new area scenery here in the article.
Digital Combat Simulator (DCS)
New Open Beta Update for DCS. This contains numerous improvements, more on this in the DCS forum.
Other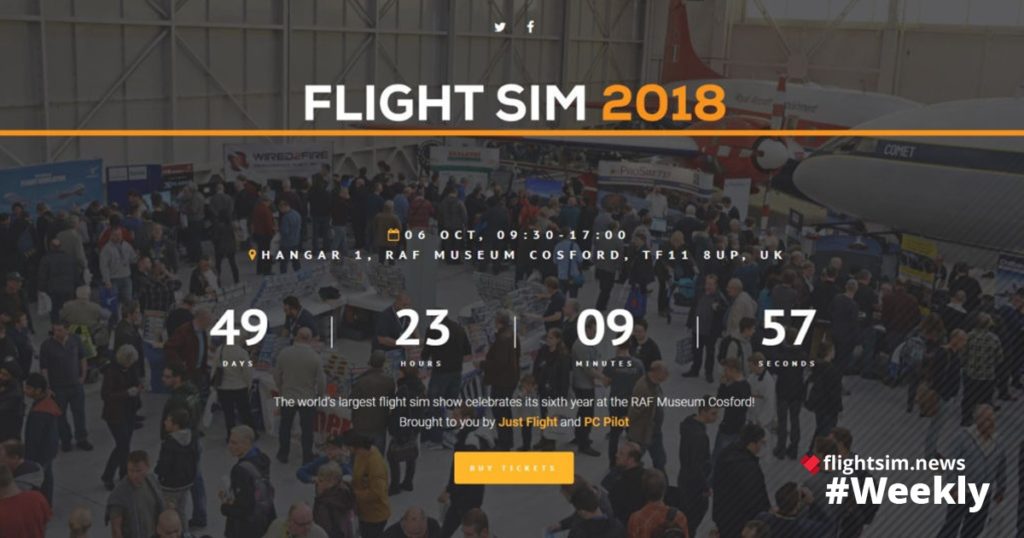 Flight Sim 2018 on October 6th.
The Flight Simulator fair in Cosford, UK, will once again be hosting interesting exhibitors and lectures this year.
---
---
Discuss this topic
Become a Member at Flusiboard and discuss this topic here in our Community. You can also use the comments section at the end of this post to share your thoughts.
---
---