The famous developer MisterX6 has today released his Airport Environment HD 2.0 for X-Plane 11. This extension by his label ShortFinalDesign is really recommendable because it equips all standard Airports in X-Plane with high resolution HD textures. Furthermore it also brings new objects to the airports like Luggage carts, numerous other vehicles and more. It is still freeware and available here in the X-Plane.org Download Library.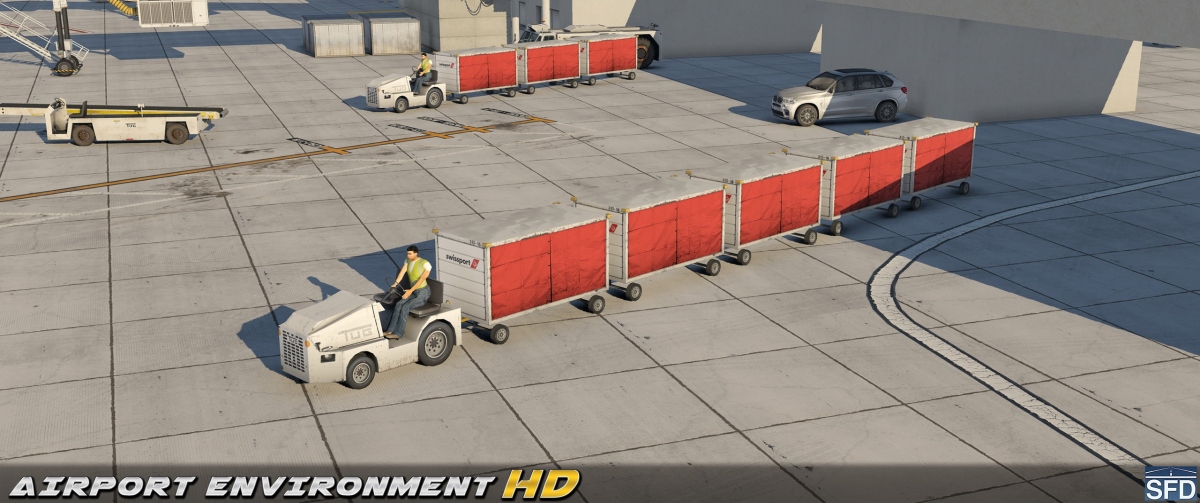 All features of Airport Environment HD 2.0
New textures for runways and taxiways markings
New lighting and kerosene plants
Luggage carts and other vehicles
Detailed taxiway lettering
New ground textures in the Airport area
The initial release of this Freeware was in 2016. It already has been downloaded over 80,000 times hence this is a very popular extension for X-Plane 11.
Discuss this topic
Become a Member at Flusiboard and discuss this topic here in our Community. You can also use the comments section at the end of this post to share your thoughts.
---
---