The developer studio Cobalt Grid has released ChartFox, a practical program for displaying free map material as freeware. The tool is available online at chartfox.org, but a VATSIM account is required for registration. It is a kind of aggregator for free charts. A list shows the maps freely available on the Internet, with one click the tool downloads them automatically and displays them in the browser. This should eliminate the annoying search for free charts on the Internet.
According to the developers, the application currently supports 1,869 airports and has an intuitive user interface. Cobalt Grid also promises updates for each AIRAC cycle. In addition, ChartFox should work on almost all smartphones, tablets and larger screens. On iOS devices, the page can also be saved as a web app.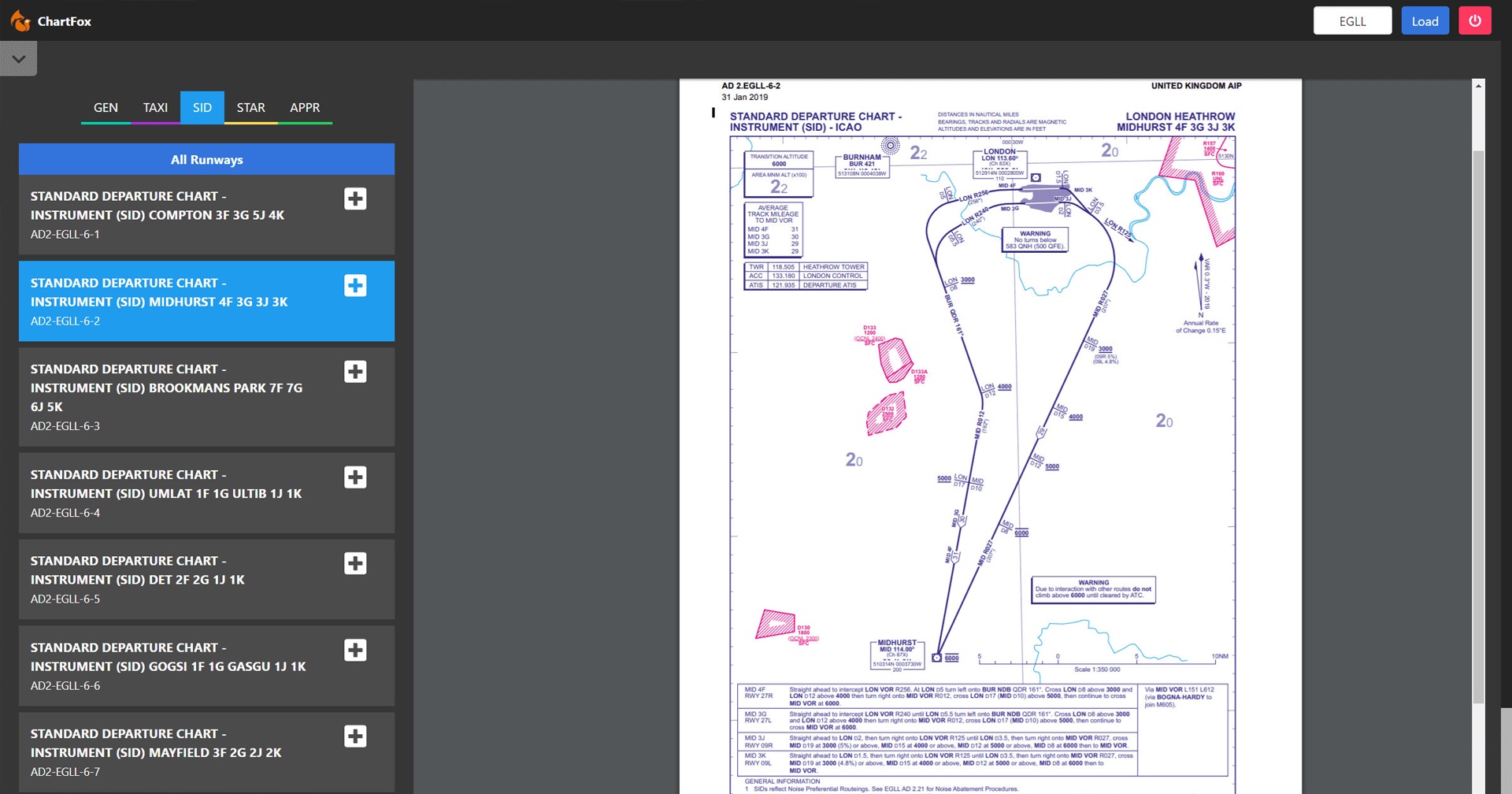 When it comes to map material for virtual flight planning and operation, subscription products such as Navigraph Charts or Aerosoft's NavDataPro Charts have been a must. With ChartFox, there is now an alternative with which publicly available maps can be displayed quickly and easily in one place. Because many states publish current Charts free of charge via the Internet.
Discuss this topic
Become a Member at Flusiboard and discuss this topic here in our Community. You can also use the comments section at the end of this post to share your thoughts.
---
---