The COLIMATA Concorde for X-Plane 11, which was announced almost a year ago, is back with news. Just under an hour ago, new preview screenshots were released, which not only textured the cockpit but even showed it with instruments. The developers are currently working on making as many buttons as possible operable. The flight model is currently still in a very early stage. Also there are some more previews in the pipeline, that gives hope for more! In addition, the developer makes it clear that one should not expect an excessively deep simulation in the first version, since the machine is designed for the average user. Also, programming the autopilot for Sub- and Supersonic is quite a challenge.
COLIMATA Concorde: Planned release date
The release as Early Access is planned for March 2019, 50 years after the Concorde's maiden flight. More information can be found in this post in the X-Plane.org forum. The following screenshot is taken from the original announcement of the add-on last November and shows the first rendering of the cockpit, at that time still without textures.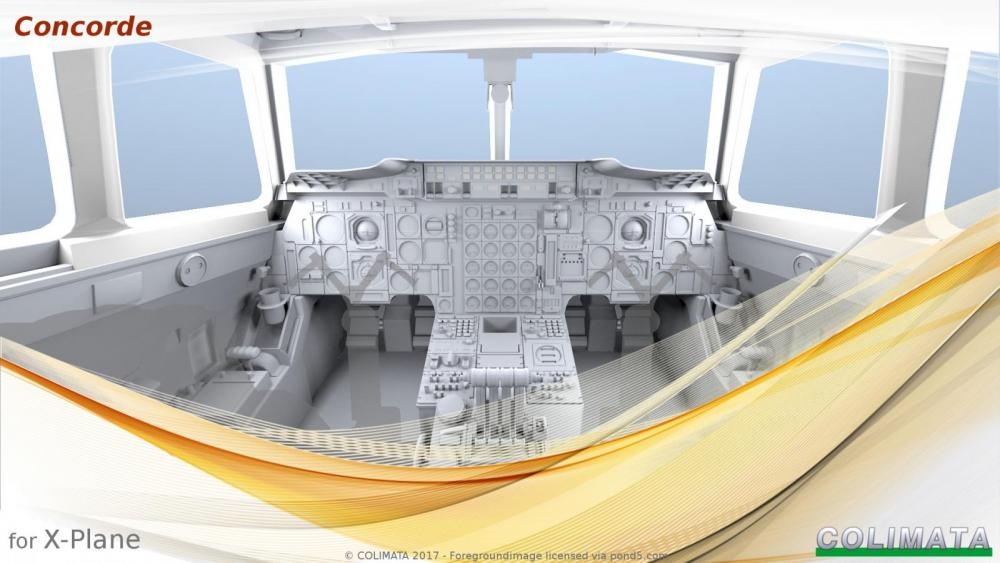 Discuss this topic
Become a Member at Flusiboard and discuss this topic here in our Community. You can also use the comments section at the end of this post to share your thoughts.
---
---