The HotStart TBM 900, which is in development since March, will be released tomorrow, October 20th 2018. This is what was announced in the release announcement last Tuesday. According to the developers of HotStart, their Socata TBM 900 is "the most complex simulation of a turboprop aircraft for X-Plane 11 to date". The release of the French aircraft from the business aviaiton segment was originally planned by X-Aviation for the summer of this year, but it didn't quite work out. The TBM 900, which is regarded as the fastest single-engine six-seater turboprop in the world, should offer a whole range of innovative functions at release. We will introduce these to you in the full article.
Features of the HotStart TBM 900
The flight model of the TBM 900 for X-Plane 11 should only deviate from the real model by a few percent, in addition, the developers promise a continuous condition of the aircraft ("Full Aircraft State Persistence"). In concrete terms, this means that every switch, the position of the control surfaces, the fuel level and even the position of the aircraft at the airport are stored and restored. Several users should be able to use the same aircraft through online synchronization. In addition, there are "fine-grained" systems with realistic defects and wear, a maintenance hangar and much more.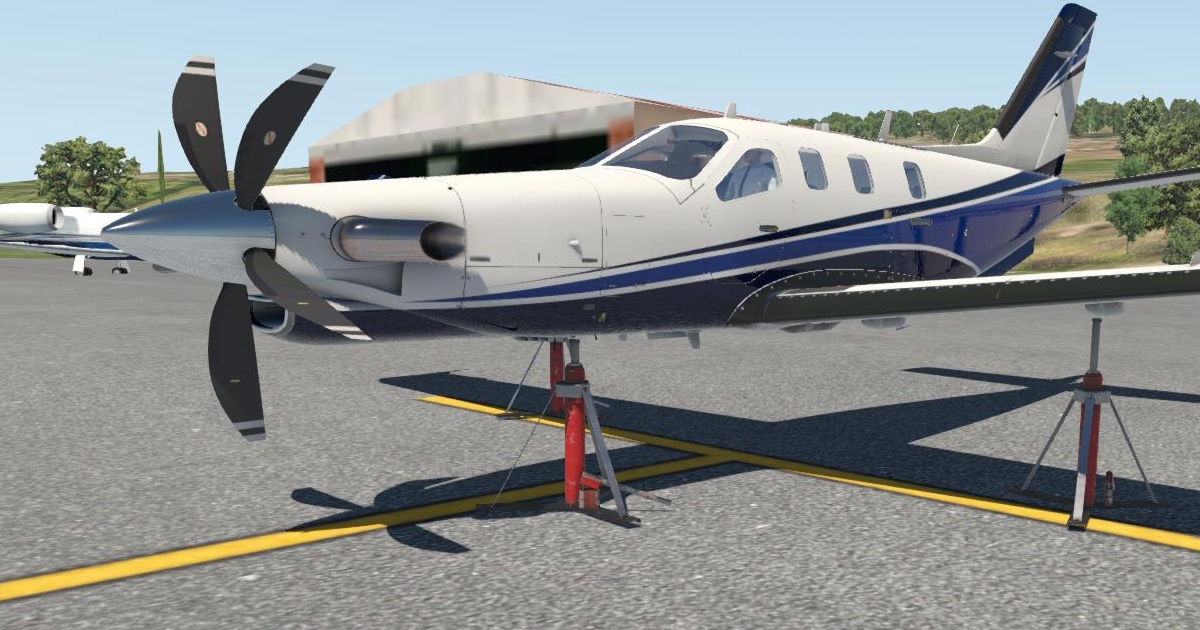 The PT-6 turbine is extremely accurately simulated, including realistic behaviour during starting and flight.
On the system side, HotStart and X-Aviation promise a heavily modified X-Plane 11 G1000 with Synthetic Vision, a tailor-made engine display, terrain warnings (TAWS), weather radar and integrated live maps from the FAA as well as Autorouter.aero. Support for Navigraph is planned for the future.
Countdown until Release
Until the release on Saturday Cameron from X-Aviation presents every day a new function of the TBM 900. A complete overview of all features can be seen here, plus dedicated previews of the G1000 with Synthetic Vision and TAWS as well as the maintenance hangar. If you want to see moving pictures of the TBM 900, you'll find all live streams of the developers in the archive on Twitch.
Discuss this topic
Become a Member at Flusiboard and discuss this topic here in our Community. You can also use the comments section at the end of this post to share your thoughts.
---
---