Recently, Flightbeam has made an impressive expansion course. After Bill Womack (iBlueYonder) joined Flightbeam the Dreamflight Studios and JetStream Designs are now also on board. This is a very exciting development, and that's why we asked Mir, the owner of Flightbeam, a few questions. In the interview we not only talked about the expansion of his company, but also about inferior sceneries, the current situation on the Flight Simulation market and future projects.
flightsim.news: Portland from iBlueYonder, Quito from Dreamflight Studios and now Toulouse from JetStream Design. Is Flightbeam becoming a global publisher for flightsimulator sceneries?
Mir: Yes, I'm hoping we can grow into a position to deliver products to most of the customer base around the world.
How come?
For many years as a solo developer, customers have asked for more frequent releases and a broader selection of airports from around the world. As a single man team this was impossible, especially since each release has more detail and features than the previous. Since demand is so high, I've opened an invitation to talented developers to join Flightbeam to create their own airports and publish under Flightbeam guidelines.
From the developer's point of view, what are the advantages of such a cooperation?
This is a win-win situation for both myself and the developers, as it rewards my customer base with more quality products and the developer with the industry's highest royalty rate and the Flightbeam customer base. We also created a platform to share our assets, making our production cycles shorter and more efficient. At the same time, the developers are learning some of the best tricks and tips in the industry by making their products look much better and perform nicely.
Will the new developers like Bill (iBlueYonder) and Thomas (JetStream) continue to work independently or is Flightbeam going to publish all of their products in the future?
Developers will always be independent and can choose to work solo or continue working under Flightbeam at any time. Generally speaking though, if we announce a developer's product under Flightbeam, that product will be published under Flightbeam. With the recent very successful launch of KPDX, I'm expecting these relationships to continue for quite some time.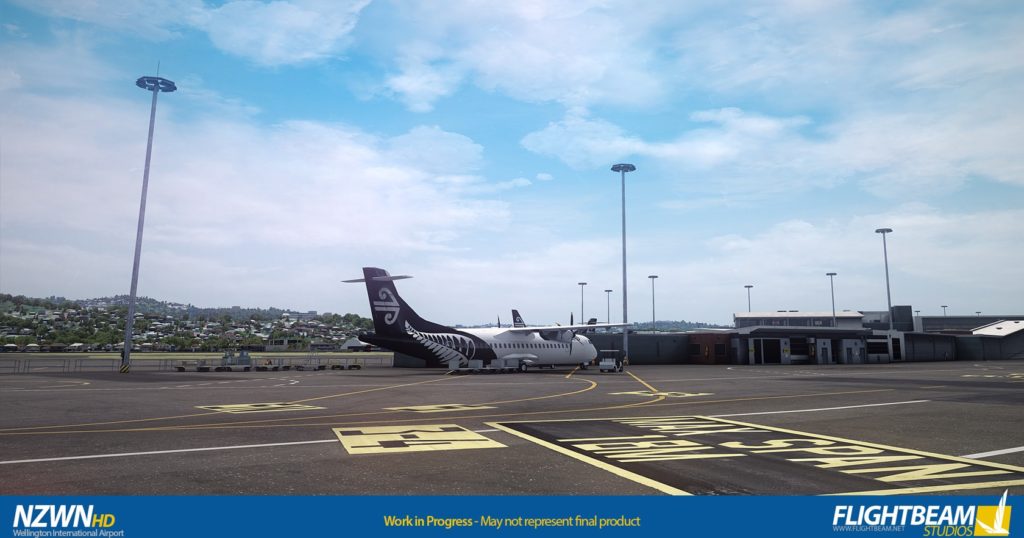 Flightbeam sceneries belong to the top class for a good reason. Nevertheless, there are developers in our community that apparently do not care about the small details. Instead, making profit seems more important to them. What is your opinion about this commercialization?
It seems that there will always be consumers who actually do not really care for smaller details. This is why these developers are making business, there is a small market for them which will continue to purchase lower quality products. This doesn't bother us too much, if they've made an airport that we want to create, we'll create it regardless as the number of consumers who want quality is much higher than those who don't care for it.
Another part of this is the lack of high-quality developers. It takes a long time to create these airports and many choose not to wait for a high-end version of the airport they want to see, resorting in purchasing a lower quality version.
Personally I can never understand releasing a low-grade product. Seeing visual quality issues in my own products keeps me up at night sometimes!
Flightbeam has been one of the first studios to abandon support for FSX. Since then, you are developing for Prepar3D v4 only. Did you regret this decision at the beginning?
This has been one of the best decisions I've made. The current production (NZWN) has been incredibly smooth thanks to leaving FSX production behind. Developing for a single platform is undoubtedly time-saving and more efficient. We've had a few complaints here and there, but the vast majority of our customers have been happy with this decision as well. For them, it means faster releases, no visual compromises and less bugs.
In general, leaving FSX behind has boosted production time by 10-15%.
Continue reading…
On the next page: What does Mir think about X-Plane and Aerofly FS 2?
Discuss this topic
Become a Member at Flusiboard and discuss this topic here in our Community. You can also use the comments section at the end of this post to share your thoughts.
---
---