A few minutes ago Aerosoft Cologne (Cologne/Bonn) finally released Prepar3D v4. Already in the past months we had reported several times about the development of the scenery. Aerosoft goes here for the first time new ways, which concerns the developer. If so far all Flight Simulator replicas of the airport were realized by the German Airports team, now the very talented developer Jo Erlend Sund has developed this new edition. The result is the Cologne/Bonn Airport on a complete new level of detail. The scenery is available for 22.64 Euros directly at the Aerosoft Shop.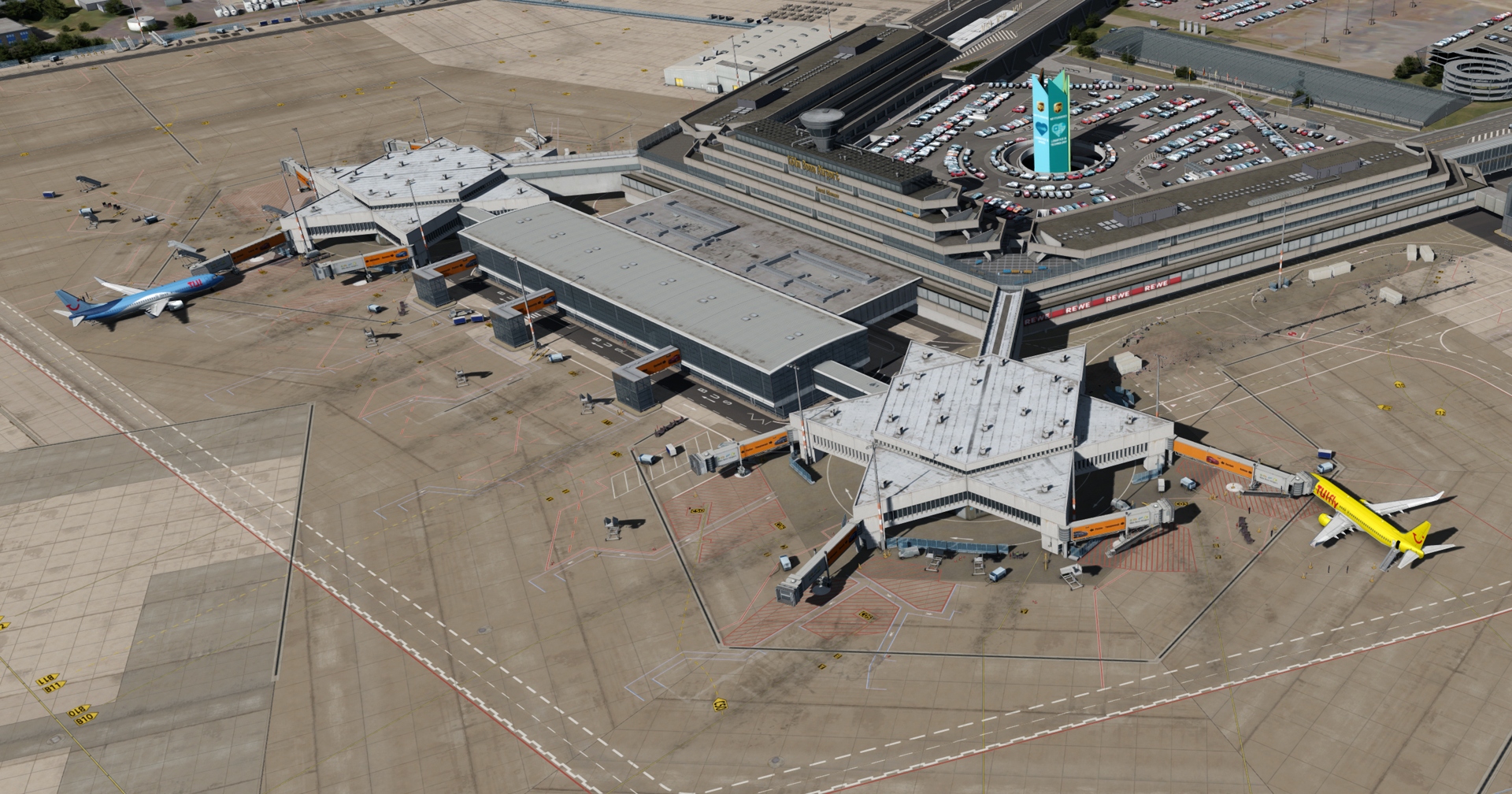 Aerosoft Cologne (Köln/Bonn): The features
Fully compatible with Prepar3D V4.3
Includes a very accurate replica of Cologne/Bonn Airport (EEDK, CGN)
High-quality 3D models of airport terminals, buildings and other facilities
Terminal interior modeled out
Photorealistic building and ground textures
Animated Jetways
Seasonal texture and model variants
Winter soil textures with realistic snow effects
Highly detailed ground service equipment and filling objects around parking positions
Current runway, taxiway and park layouts
Realistic rain effects on soil textures
Animated service car traffic
Animated passengers in the terminal
Own animated whirlwind model
Compatible with AI Traffic Packages
Large photo scenery coverage of the airport and surroundings (approx. 1000 km²)
Own effects of runway and approach lights
Realistic night effects incl. reflective markers, realistic lamp effects and dynamic adjustment depending on time of day and weather conditions
Dynamic floodlights included as option
Optional static aircraft included
Volumetric grass included as option
Configuration tool included
Optional SODE-features (not tested):
SODE animated Jetways
Animated gates of the engine test site
Official Promotion Video
Discuss this topic
Become a Member at Flusiboard and discuss this topic here in our Community. You can also use the comments section at the end of this post to share your thoughts.
---
---