This weekend, the X-Rotors AW139 4.0 has been released for X-Plane 11. The medium-weight helicopter is currently available as an Early Access version at a reduced introductory price of about 30 Euros directly from the manufacturer. Required is X-Plane 11.30 or higher.
The Leonardo AW139 (formerly Augusta Westland) is a successful multi-purpose helicopter from Italy. More than 900 helicopters have been built so far, and the machine is used in many different industries. The AW139 is represented worldwide in rescue, military, police and offshore services.
X-Rotors already implemented the model for X-Plane 10 earlier, but according to the developers the new version is 99% completely new.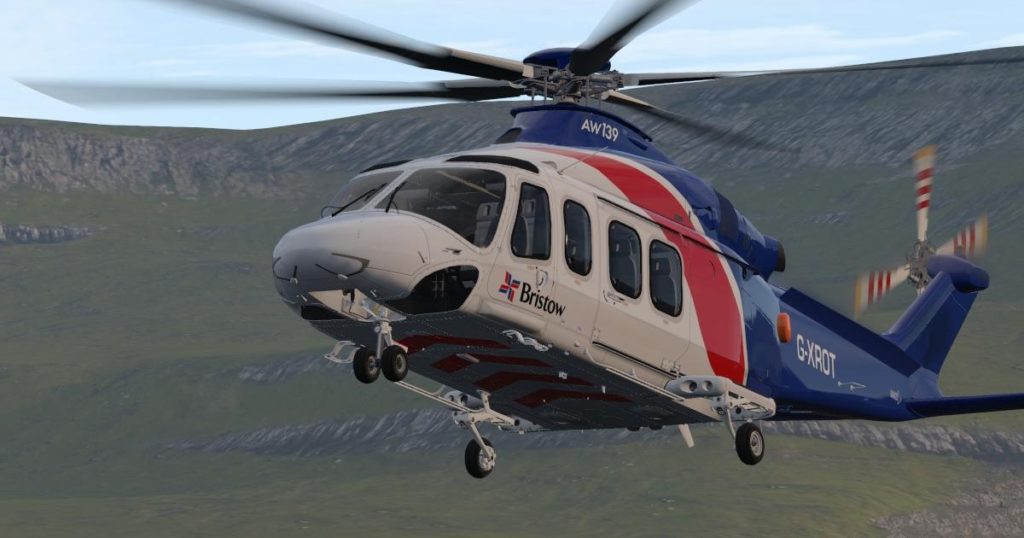 Functions of the X-Rotors AW139
highly detailed interior and exterior model
high-resolution textures
Plugin-controlled rotor animation, including swashplate and tail rotor
refined model aircraft
realistic startup procedure, including hot start simulation
Plug-in-controlled, fully simulated trim
Cabin lighting (pulpit and emergency lighting) and cockpit spotlights (NVG and storm lights)
functional rotor brake
four different paintings of large offshore companies
The old thin plugin was ported to X-LUA, so the add-on is compatible to Linux.
realistic engine power management system
realistic soundset (FMOD) with Bitching Betty
Primus Epic™ Replica now with working small joystick for PFD (MFD functions disabled in this version)
Dual mode autopilot with HOV mode (Auto-Hover) and RHT mode (Radio Altimeter)
new FMS
Pilot seat with height adjustment
Particle system (Heat Blur)
Panel sunscreens
animated pilot
Discuss this topic
Become a Member at Flusiboard and discuss this topic here in our Community. You can also use the comments section at the end of this post to share your thoughts.
---
---