It's Friday the 13th and instead of black cats we have some really good news for you: flightsim.news Weekly is back! This week we have Flight Simulation news from Aerosoft's A318/A319, which was released yesterday, PropStrike Studios, Orbx, Just Flight, the Flight Sim Development Group, Captain7 & 29Palms Scenery Design, Milviz and many more.
---
flightsim.news Weekly, 13th July 2018
With flightsim.news #Weekly the ultimate recap of tha past week's Flight Simulation news is published every Friday. If you missed something, we'll bring you up to date here. If we have forgotten something, you can of course use the comment function under this post or send us a message using the contact form. We good so far? Then put the seats in the upright position, all tray tables up and off we go!
Prepar3D & FSX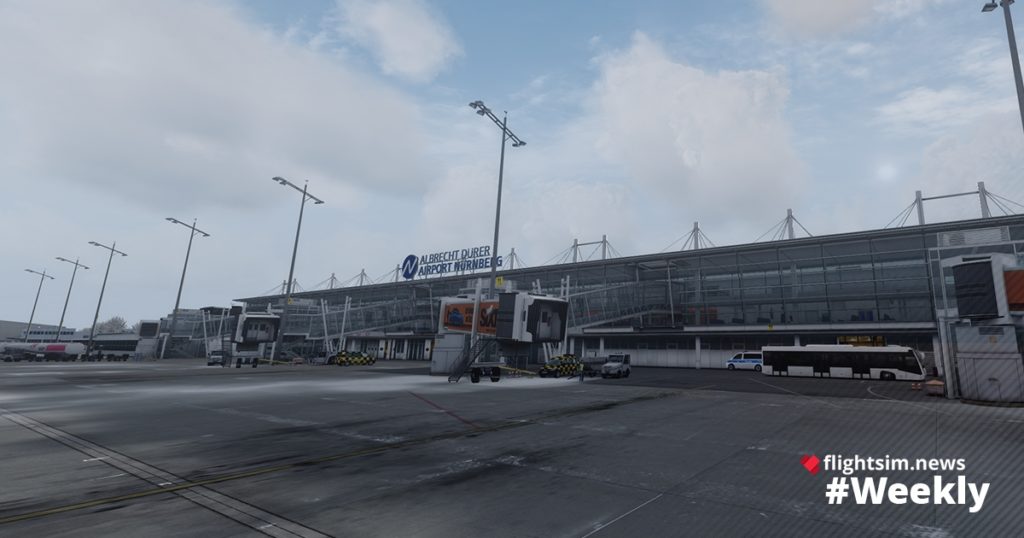 Aerosoft A318/A319 Professional released.
This is the first Aerosoft A320 series that is only compatible with a 64bit platform.
Turbulent Designs announces Friedman Memorial.
First previews of the airport in the US state Idaho can be found on Facebook.
Big Bear Airport now available at Orbx.
The Turbulent Designs scenery has been completely overhauled and is now only available via OrbxDirect. Aimee Sanjari explains how existing customers get the free update in the Orbx forum.
New photos of the ugly shoebox.
This is the Short 360, of which there are new pictures on Carenado's Facebook page.
FlyDesign Krakow now also for Prepar3D.
The scenery of Krakow Airport was already published some time ago for X-Plane 11.
Let's STOL, baby!
Milviz has released the DHC-3T for FSX and Prepar3D.
"Light food" from the FSDG.
They published La Romana Casa De Campo International Airport for FSX and Prepar3D.
Dino Cattaneo releases USS America.
The helicopter carrier with the identification LHA-6 will be released as freeware and is already available as public beta version.
Nuremberg comes on Monday!
As Captain7 and 29Palms Scenery Design have announced, the scenery will be released on July 16.
… and will already be streamed on Tuesday!
More information in Daniel's announcement. Notice: The stream will be in German language.
The Carenado D18 is here.
Last Saturday it was released for FSX, FSX:SE and Prepar3D. Here is our article.
Classic air fighters from Just Flight.
Last week they released the Bristol Bulldog MKIIA and the P-47D Thunderbolt for the FSX and Prepar3D.
Update for F-35 Lightning II in progress.
Another thing from Dino Cattaneo: After the developer had to complain about a big data loss due to ransomware, an update for the F-35 will be released after more than two years. Read more about it here.
Black Marble Next Generation released.
Chris Bell's tool promises realistic night lighting and accurate 3D bridges, go to the product page here. Existing customers can get the new version free of charge via their customer account.
Barcelona sightseeing.
This week Orbx announced CityScene Barcelona, an extremely detailed replica of the Catalan capital.
Singapore from Imaginesim is coming soon for Prepar3D v4.
This is what their post on Facebook said a few days ago.
Discount campaign at Vidan Design.
By August 5, the Danish developer's entire range has been reduced by 25%.
Milviz shows picture of Twin Comanche.
The screenshot can be seen on Facebook and shows a rather advanced project.
FSDG with new online shop.
The store now comes with a scenery world map, product filters and automatic VAT recognition. If you want to take a look at it, you can do it here.
Hawaii freeware finally gets vegetation.
This is what the developers of the project write in their blog.
New Bremen pictures of Jetman.
In the FSDeveloper forum the FSDG developer shows new screenshots of the scenery. However, because his graphics card is causing problems, the final version of the add-on will look much better.
William P. Hobby Airport comes from SXAD.
As the developers write on Facebook, the implementation of the airport in Houston, USA, is more complicated than originally thought.
All good things…
Digital Design will soon bring St. Petersburg v3, which will only be compatible with Prepar3D v4.
LMT Simulation sings "Welcome to St. Tropez".
After all, Saint-Tropez la Môle Airport (LFTZ) is about to be released according to this Facebook post.
More preview pictures of Christchurch.
Robin Corn of Godzone Virtual Flight writes on Facebook that the completion is approaching every day, even if there is still a lot to do.
Ten days discount at JetStream Designs.
All products are 25% cheaper until 22 July. You can find the discount offer at simMarket.
3D people for the virtual cockpit?
The Payload Manager X from Lorby-SI makes it possible. More information about the freeware for Prepar3D v4.2 can be found here.
Top deals at Aerosoft.
Until 15 July there are numerous Mega Airports 20 percent cheaper. Learn more at Aerosoft.
Aquitaine VFR vol2 also Prepar3D v4 compatible.
The France VFR scenery is available here for around 40 euros; existing customers of the FSX version receive a 50 percent discount if they purchase the 64-bit product six months after the release.
---
---
X-Plane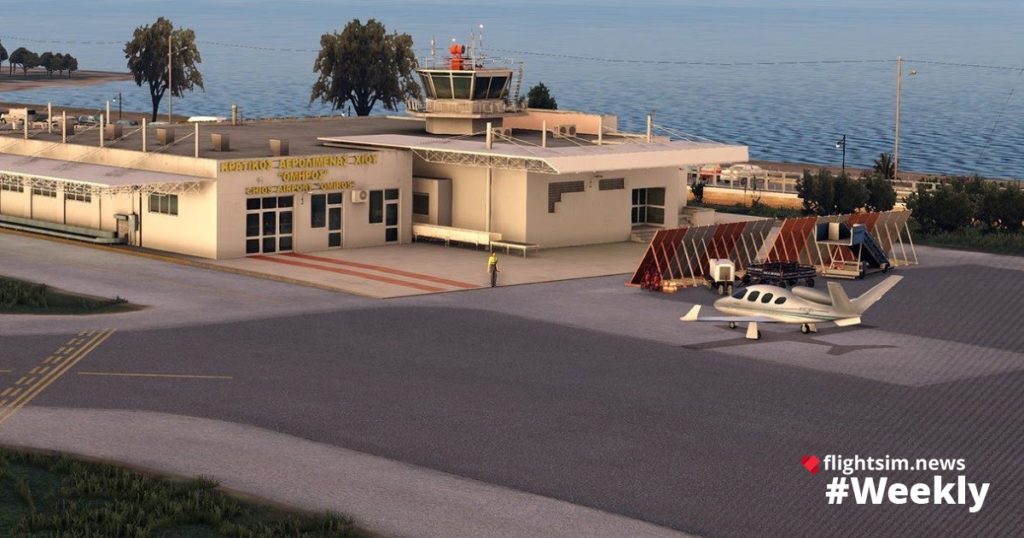 Crisps in Greece?
Descent2View made its debut for X-Plane 11 with the Chios Island National Airport Omiros (LGHI/JKH).
The corrugated "Aunt Ju"!
Oliver Moser has released his Junkers Ju52/3m "D-AQUI" as Payware for X-Plane 11 this month.
Skyline Simulations publishes Cincinnati/Northern Kentucky International Airport.
More about the "Amazon Airport" here.
Friedrichshafen by Aerosoft now also for X-Plane.
On Tuesday the scenery of the German-Airports team was also published for X-Plane 11.
Update for Cologne-Bonn.
Thanks to the developer "FlyAgi", the freeware scenery by Cedric Gauche now includes new floor textures with PBR effects and new textures for trees and shrubs.
Avia71 puts a shovel on it.
Last week they published an replica of a Piper Aerostar 601P for X-Plane 11.
JustSim Antalya for X-Plane 11!
The scenery which was released in March for FSX and Prepar3D, is now also available for X-Plane 11.
Hello, PropStrike Studios.
This week the shop of the new development team for X-Plane 11 went online. And there's even a free gift.
Discount campaign at Just Flight.
Numerous products for X-Plane 11 are available at lower prices until 17 July. You can find the offers in the Just Flight shop.
---
---
Other Flight Simulators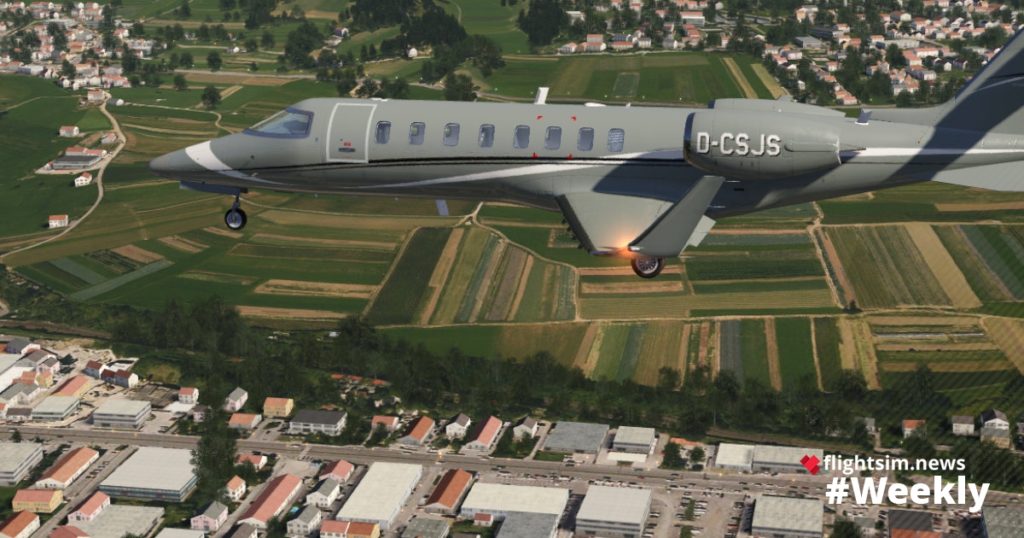 Major update for Aerofly FS 2 released.
Which functions the new version of the simulator of IPACS contains, you can read in our article.
---
---
Discuss this topic
Become a Member at Flusiboard and discuss this topic here in our Community. You can also use the comments section at the end of this post to share your thoughts.
---
---