The new Orbx marketing manager Aimee Sanjari has announced the next scenery of the Australian publisher CityScene Barcelona in the preview forum. It is developed by the developer Allen Kriesman, who also created the CityScene Gold Coast. It will feature a detailed representation of the City of Barcelona in Spain and its surroundings. According to the announcement, the scenery will contain nearly one million regional trees, over 100,000 accurately sized, shaped and placed custom buildings. Furthermore it will contain over 211,000 other objects and 812 hand placed library objects. In addition to that, there were also placed seven point of interest buildings in addition to the core sim POI's which were also re-positioned in the scenery.
---
Meanwhile CityScene Barcelona is available
---
More about CityScene Barcelona
CityScene is a new product line by Orbx which will bring urban centres and cityscapes as highly detailed scenerys to the Flight Simulator. Furthermore, CityScene Barcelona will also contain a special version of the Barcelona El-Prat Airport (LEBL/BCN). It not only provides a higher level of details over the default airport but also builds a suitable transition to the CityScene.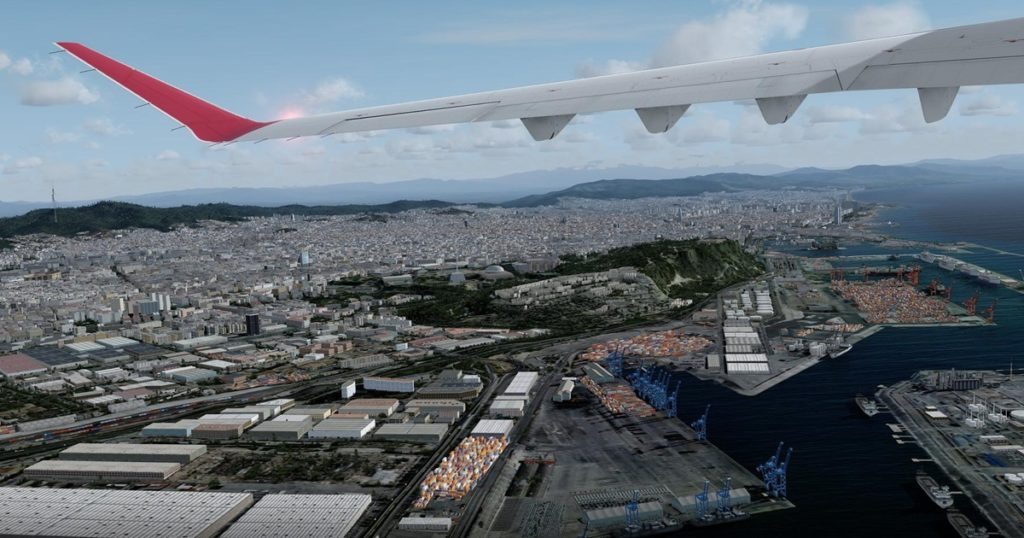 Point of interests in CityScene Barcelona
The seven custom designed and placed Point of interests in CityScene Barcelona are:
Hospital de la Santa Creu
World Trade Center Of Barcelona
Badalona Golf Center
Pavelló Olímpic de Badalona
Parc de Recerca Biomedica de Barcelona
La Monamental
Central Térmica de Sant Adrià de Besòs
The CityScene will be available for $24.95 AUD (approx. USD $19.50 or 16€) at Orbx Direct.